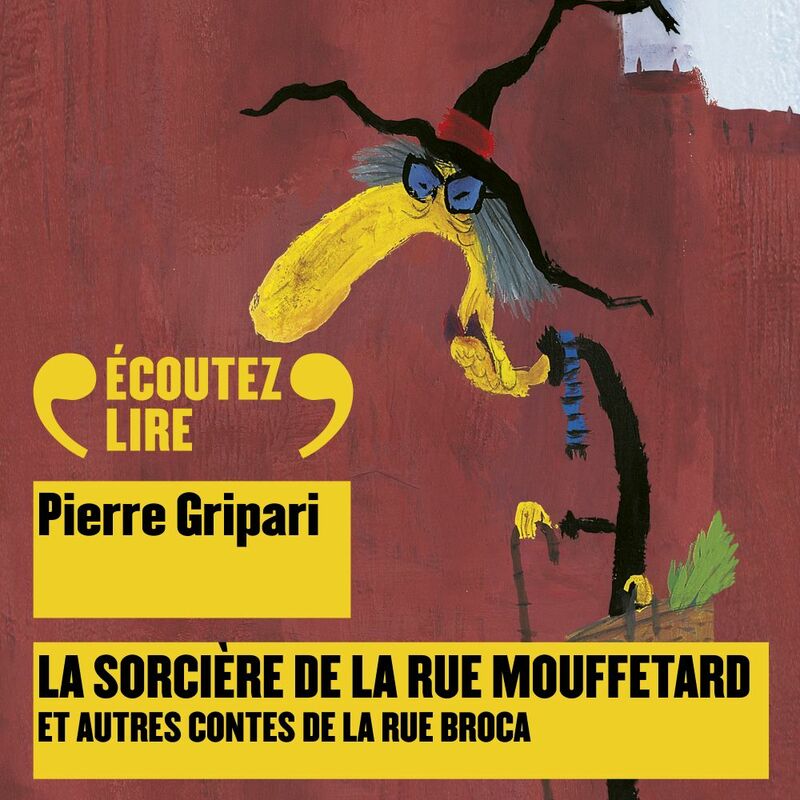 La sorcière de la rue Mouffetard, et autres contes de la rue Broca
Pierre Gripari
Il était une fois la ville de Paris. Il était une fois une rue Broca. Il était une fois un café kabyle. Il était une fois un Monsieur Pierre. Il était une fois un petit garçon qui s'appelait Bachir. Il était une fois une petite fille. Et c'est ainsi qu'en écoutant ces histoires, vous allez faire la connaissance d'une sorcière, d'un géant, d'une paire de chaussures, de Scoubidou, la poupée voyageuse, d'une fée, et que vous saurez enfin la véritable histoire de Lustucru et de la mère Michel. Ces quatre contes sont lus par l'auteur, Pierre Gripari, quelques mois avant sa disparition. Cette lecture personnelle donne au texte de Gripari une saveur, une couleur, un piquant inimitables.
Book details
Publisher

Language

Original language

Publication date

Read by

Theme

Collection

Audience
About the author
Pierre Gripari
Pierre Gripari est né en 1925 à Paris, d'une mère française et d'un père grec. Il fait des études de lettres au lycée Louis-le-Grand, exerce divers métiers, puis s'engage pendant trois ans dans l'armée. Il est ensuite employé au siège social d'une compagnie pétrolière ; en 1957, il démissionne pour écrire une autobiographie, «Pierrot la lune». En 1962, il crée «Lieutenant Tenant» au théâtre de la Gaîté-Montparnasse. Il écrit des romans, des contes fantastiques et des récits pour enfants : «Histoires du Prince Pipo», «Nanasse et Gigantet», ... Dans les «Contes de la rue Broca», géants, sorcières, sirènes, surgis d'un patrimoine légendaire, s'animent d'une vitalité nouvelle. Narquois, l'auteur s'amuse à bouleverser l'ordre du merveilleux. Pierre Gripari est mort en 1990 à Paris.
Reviews
No reviews have been written for this book.